---
Brittany + Kiley
A Rose Well House Elopement on Indiana University's Campus
---
"Until suspicious death do us part."
Those were the closing words to one of the most UNIQUE ceremonies I've ever witnessed (and funniest too!) These two were SO ready to be married but there was one thing standing in their way; a wedding. Even though Brittany is a wedding planner at Lucee Blue Events, a wedding just couldn't come together quite right for these two. I think the reason why is because they were truly meant for this pop-up elopement style kind of day!
With the loose and fun vibe their informal wedding provided, friends and family were able to speak freely, interact without hesitation, and go with the flow of whatever they were feeling! This ceremony mentioned the good AND the bad because that is the true test of a relationship –it's strength in the worst of times! It was real, raw, and 1,000% hilarious.
Brittany & Kiley, thank you so much for entertaining me, including me, and making me a part of your gal pal pack. I enjoyed every minute of it (besides the ouchy cheeks from too much laughing!) Congratulations on FINALLY being wife & wife!
Rose Well House Elopement | Indiana University Elopment
Rose well House Wedding | Popup wedding Bloomington, IN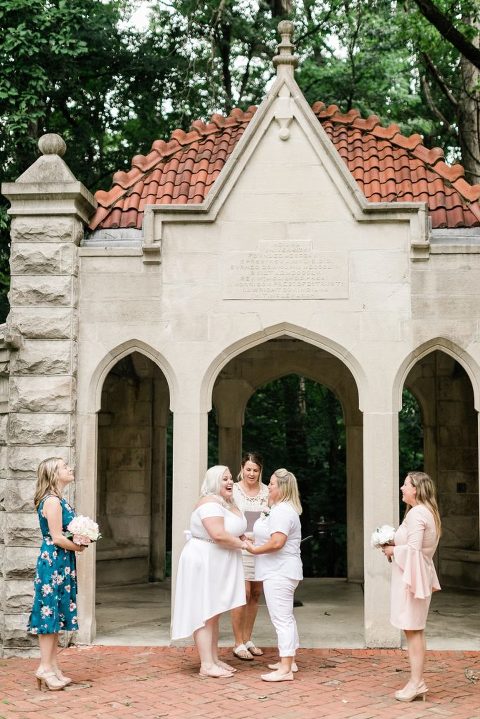 we forgot tissues…